Mobile - 15 GB Service
Home
>
Mobile
>
15 GB
>
Service
Our best mobile plan for the money, includes more than double the amount of data usage from our lowest starter plan for only $10 / month more. Get UNLIMITED Nationwide calling, unlimited international SMS texting and 15 GB of monthly data usage at the best possible price! There are no extra fees to transfer your existing phone number or get a new one.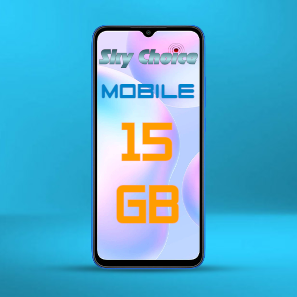 Includes the following:
Call display
Unlimited Nationwide calling
Unlimited worldwide text and picture messaging
Nationwide coverage on Canada's largest wireless network
EXT Canadian roaming included
15 GB of monthly data usage
Mobile hotspot access
Uses 5G or 4G LTE, whichever is strongest
Includes Voicemail with up to 35 minutes of messages
Additional details
Additional data add-on
1 GB: $15 extra per month
Caller ID
See who is calling your on your telephone's display before you answer
Please note that service does not include International roaming at this time. Provincial 9-1-1 fees are extra (If applicable)
SIGNUP OFFER:
Second month FREE on a 1 month plan length and until January 31st, 2023, 3 months FREE when signing up with a 3 month plan length!
Service offered in partnership with Connex Global Communications