WIFI.BE 5G fixed wireless - WideOpen Unlimited
Home
>
WIFI.BE 5G fixed wireless
>
WideOpen
>
Unlimited
Maximize your antenna height and take control of your available service speeds with WIFI.BE WideOpen, only from SkyChoice. Designed for customers who wish to get the fastest service available in their area, the WIFI.BE WideOpen service has no capped upload or download speed limits. Speeds are only limited by your signal levels up to technological limits and includes unlimited data usage.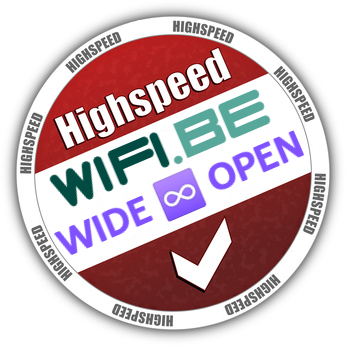 Includes the following:
Direct connection to fiber fed tower. Phone, fiber optic or coaxial cable wire not required
Fast, reliable and low latency connection, not impacted by weather
Video conferencing and VPN access compatible
True UNLIMITED data usage, NO slowdowns
Fixed IP address
Local support and complimentary service calls
Outdoor subscriber antenna rental
Qualify
Qualify
Additional details
One time professional installation fee ($50 credit with preauthorized debit):
$99.99 $50.00 (for a limited time) - basic conversion install when switching from an existing fixed wireless provider
$199.99 $150.00 (for a limited time) - basic installation (most common) with new mast and up to 100 ft. of Ethernet cable
Please note that extra costs may apply if an enhanced installation is needed for 100% line of sight such as a tripod, wireless relay or tower.
Please note that signal level requirements for WIFI.BE WideOpen are much greater than other plans and will be validated on a regular basis to ensure signal requirements continue being met. It is the customer's responsibility to ensure 100% line of sight is maintained and a tower is required in most cases.