Cable HybridFiber - Quantum 250 Unlimited
Home
>
Cable HybridFiber
>
Quantum 250
>
Unlimited
Suitable for web surfing and email along with lots of video or audio streaming, our Quantum 250 Unlimited High Speed Cable Internet service has NO monthly data usage limit!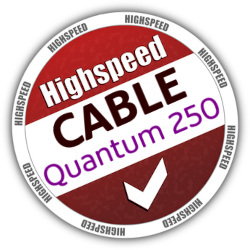 New customers
$
68
99
for the first 12 months
$79.00 regular rate
$64.99 one time installation fee
UNLIMITED data usage
NO CONTRACTS OR HIDDEN FEES!
Up to 250 Mbps DL speed
Up to 15 Mbps UL speed
Qualify
Qualify
Additional details
Preconfigured modems for plug & play installation:


Purchase of modem only: $99.99 one time cost
Purchase of modem with dual band wireless router: $149.99 one time cost
Rental of modem with dual band wireless router: $12.00 / month


SPECIAL OFFER: Free shipping and installation if you purchase a modem from us or also sign up for Atop SkyTV service!

Free modem rental with no deposit O.A.C.