WIFI.BE 5G fixed wireless - Express 16 Unlimited
Home
>
WIFI.BE 5G fixed wireless
>
Express 16
>
Unlimited
Suitable for web surfing and online streaming of up to 4 sources simultaneously, WIFI.BE Express 16 5G fixed wireless service features up to 16 Mbps download & 3 Mbps upload speeds along with unlimited data usage!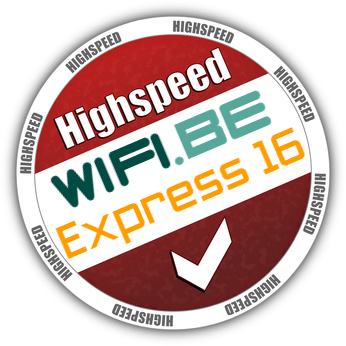 Includes the following:
Direct connection to fiber fed tower. Phone, fiber optic or coaxial cable wire not required
Fast, reliable and low latency connection, not impacted by weather
Video conferencing and VPN access compatible
True UNLIMITED data usage, NO slowdowns
Fixed IP address
Local support and complimentary service calls
Outdoor subscriber antenna rental
Up to 16 Mbps download
Up to 3 Mbps upload
Qualify
Qualify
Additional details
One time professional installation fee ($50 credit with preauthorized debit):
$99.99 $50.00 (for a limited time) - basic conversion install when switching from an existing fixed wireless provider
$199.99 $150.00 (for a limited time) - basic installation (most common) with new mast and up to 100 ft. of Ethernet cable
Please note that extra costs may apply if an enhanced installation is required to obtain line of sight such as a tripod, wireless relay or tower.